Saint Lucia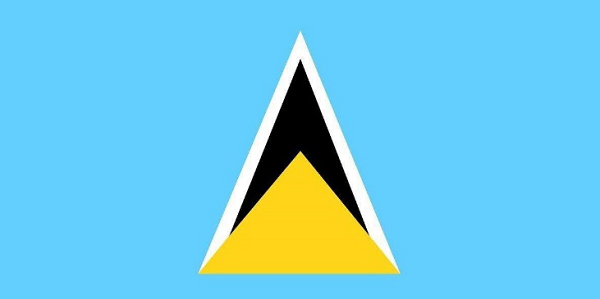 Saint Lucia is part of the Lesser Antilles, located in the middle of East Caribbean Seaward Windward Islands. Its eastern border with Martinique and the west southern border with Saint Vincent.As a volcanic island with undulating mountains, it has beautiful scenery.Saint Lucia covers an area of 616 kilometers and the population is bout 180,000. With an average daytime temperature of 29°C, nighttime temperature of 18°C, and little temperature difference throughout the year, it is a tropic climate. Besides, the island is full of rain, mountains and forests, therefore most inhabitants live in coastal and valley areas.
English is the official and common language and currency is Caribbean dollar. Castri, the capital city, located on the northern shore of Saint Lucia in the eastern Caribbean, and is also an important port city.
As a member of the Commonwealth, Saint Lucia is regarded as one of "Top 10 Best Travel Destinations in the world". Besides, it is known as "Caribbean Beauty" and attracts tourists from all over the world. It is also the world's offshore financial center, ideal international tax avoidance place. In 2017, Saint Lucia ranked second in the World Bank's the Easiest Country to Do Business in the Caribbean".
Immigration policies:
Saint Lucia launched Investment Citizenship Program and Act in 2015 for global investment naturalization applicants.For investors who contribute to Saint Lucia, they may obtain citizenship in accordance with the law and enjoy the same rights to live and work as local citizens.The act stipulates that once the amount of investment satisfies one of the following items, the investor may directly obtain the citizenship and passport of Saint Lucia.



Application conditions:
(1) Age over 18.
(2) No criminal record.
(3) Providing true and accurate information and documents according to the investment naturalization plan.
(4) To invest US$300,000 in real estate projects approved by the government, it will take five years to hold them after granting citizenship.


Immigration qualifications:
Applicants for immigration shall be families. Family members other than the principal applicant may be attached applicants. The scope of persons eligible for immigration includes:

The principal applicant is over 18 years old.
The spouse of the principal applicant;
Children under the age of 18 of the principal applicant or his spouse;
The children of the principal applicant or his spouse who are over 18 years old and under 25 years old must be full-time students, and the tuition and living expenses are all borne by the principal applicant.
Parents, grandfathers, grandmothers, grandfathers and grandmothers over the age of 65 who live with and support the principal applicant with all their efforts;
The children or parents of the principal applicant or his spouse who are physically or mentally disabled and fully supported by the principal applicant.
Attention:

The website statement is an introduction to the immigration law only and is not intended to be a comprehensive explanation.